Rotage in Kvänum
Since the 1970s, Rotage AB has evolved to be one of the foremost contract suppliers of sheet metal parts and steel components to the manufacturing industry in Sweden. Significant investment made in cutting-edge machinery means that we can offer a seldom seen high level of automation delivered by means of the very latest technology. By using our complete range of contract services, you can reduce your supplier bouquet.
Our parts are everywhere
Thanks to very skilled and experienced employees, Rotage is now not only a complete turnkey supplier but also a highly innovative advisor. We take your part from concept to finished product! Most of our customers operate in the Swedish manufacturing industry, and are usually larger export companies that are active on the global market. Proof, if you ever needed it, that we meet their stringent requirements in respect of quality, delivery reliability, and opportunities to develop.
Your cutting edge steel partner
As a turnkey sheet metal machining partner, we have access to the best resources to fabricate high quality products that exactly match your requirements in respect of precision and efficiency. Our two first-class and highly automated production facilities mean that we can guarantee that your delivery will arrive on time and direct in your production line. Put our innovative expertise and personal service in sheet metal working to the test!
Business concept
"Using the latest technology, Rotage AB shall be a component supplier of laser-cut and punched sheet metal products to the Scandinavian market. The products shall be sold at the right price and quality, ensured by the implementation of value-creating work processes with a high degree of automation and know-how."
Vision
"With committed employees and high-tech production, we will make our customers competitive."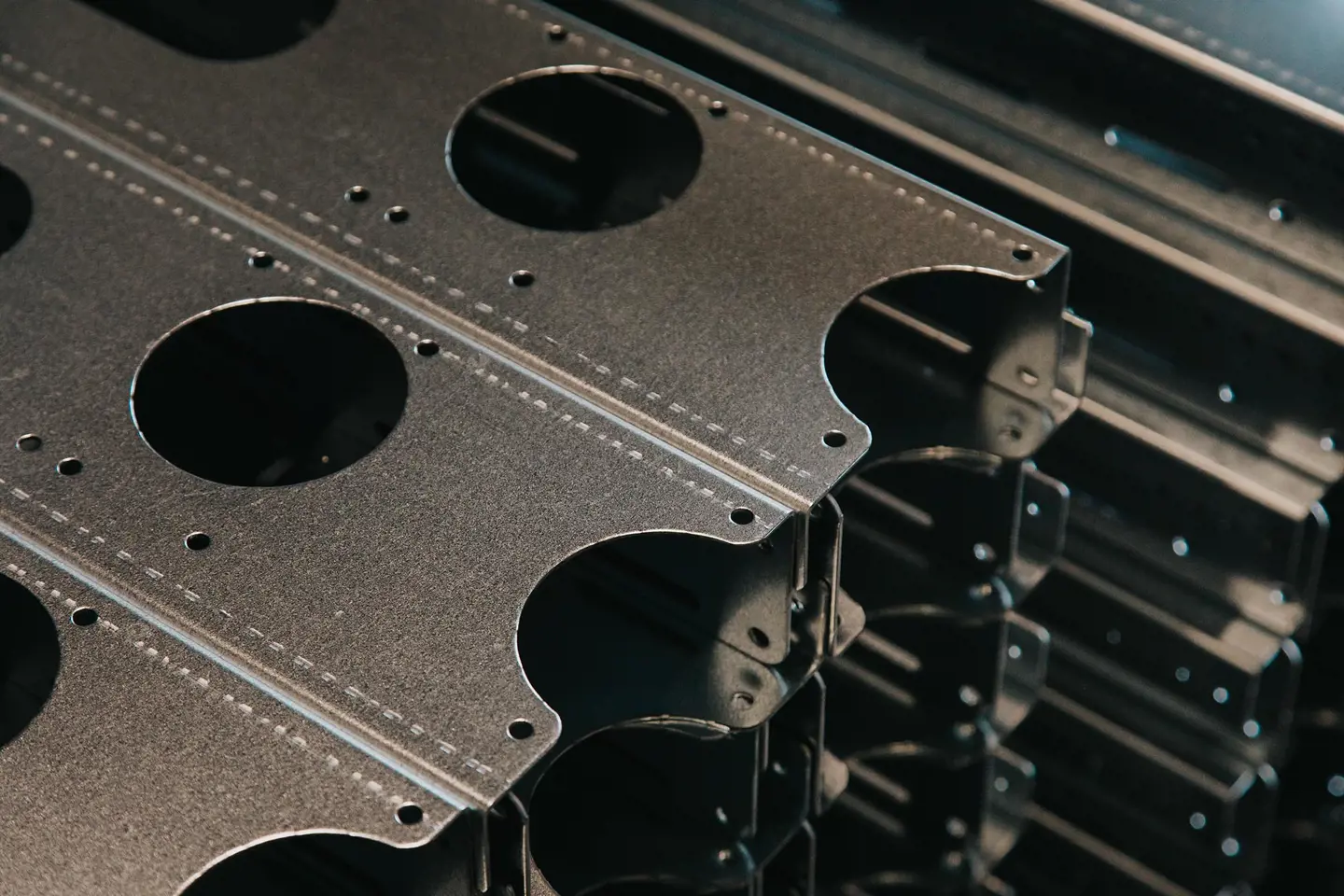 1979
With a toolbox in his hand, Ingemar Ronger founds the original company Rongers Montage.
1982
The first company-owned workshop is set up.
1990
The first laser machine is bought from Bystronic.
1998
A new factory extending over 2,600 sq. m is built.
2000
The company invests in a punching machine and achieves environmental certification in accordance with ISO 14001.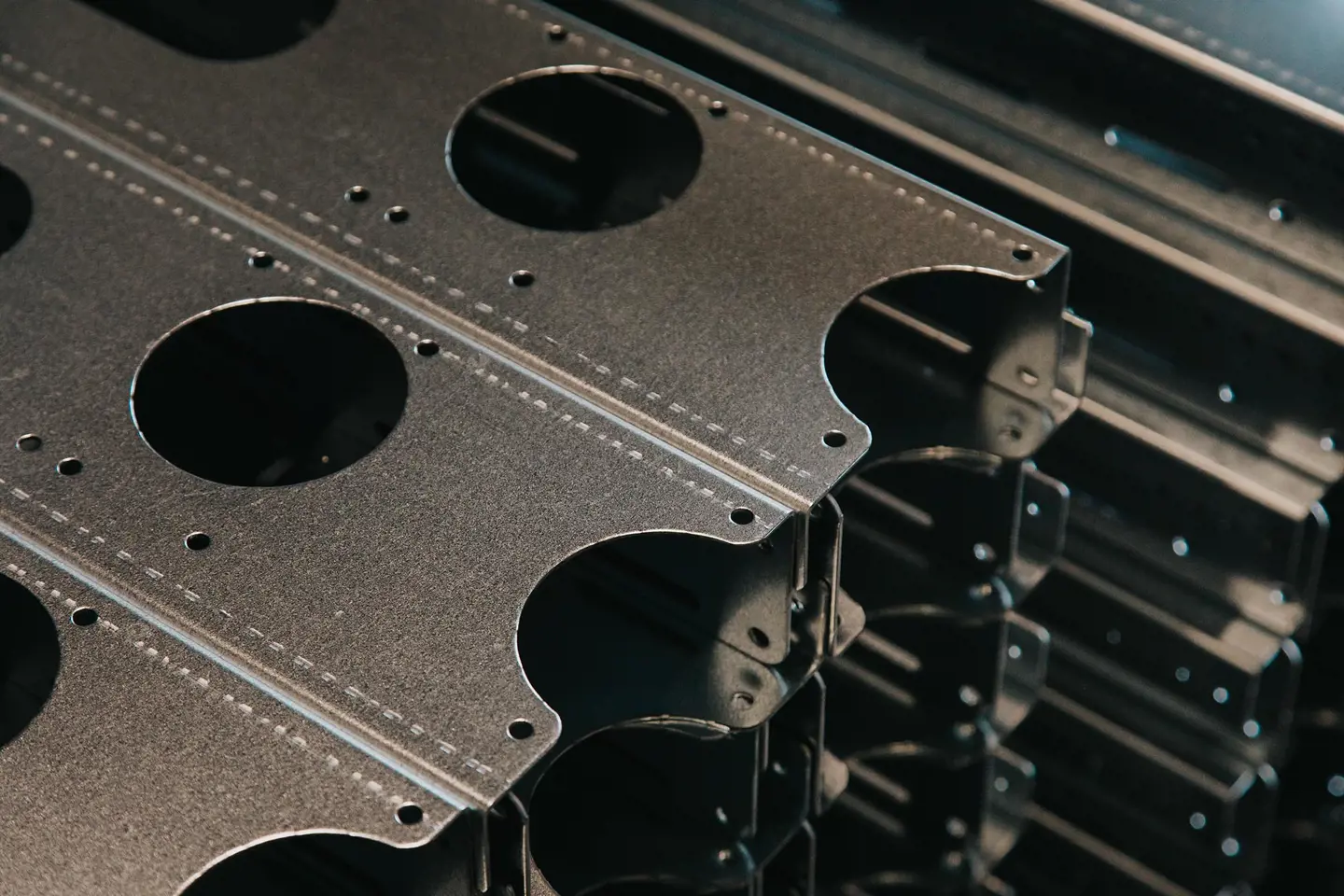 2005
The company invests in a fully automatic warehouse from STOPA.
2012
The company invests in a welding robot from ABB, finally automating all its processes.
2015
Development of our STARK set of values and investment in a Fiberlaser.
2023
A new factory extending over 8,000 sq. m is built together with the previous business, creating a total production area of 17,000 sq. m.
Rotage as a partner
Reliability and honesty are important watchwords for us. Although our high level of automation and access to cutting-edge technology are important, they mean nothing without the knowledge and expertise of our employees. Behind each machine or robot stands a highly responsible person whose job it is to ensure that your component turns out exactly how you want it. You'll notice our fondness the personal touch right from our initial contact. Working in conjunction with you, the customer, we find a bespoke solution for each component and focus on making the entire chain as efficient as possible.
Contact us
Our everyday
Every day at Rotage is positive, effective, and developing. All employees take great responsibility for delivering sheet metal components of the highest quality to customers on time. Production offers many different operations, some more computerized, others more manual in nature, but all equally important to the end result. The name Rotage stands for the fact that things are always happening, that we are constantly moving forward, like challenges, and give our employees the opportunity to grow within the company.
Two production facilities guarantee your delivery
Kvänum-based Rotage AB and Plåtmodul AB in Mjölby are two full-scale sheet metal machining facilities that share management and sales teams. This serves to expand our offering, guarantee our expertise, and double our machining resources. Our turnkey offering far exceeds that offered by most other companies. By choosing us, you can rest assured that your order will arrive exactly how you want it on the date promised.