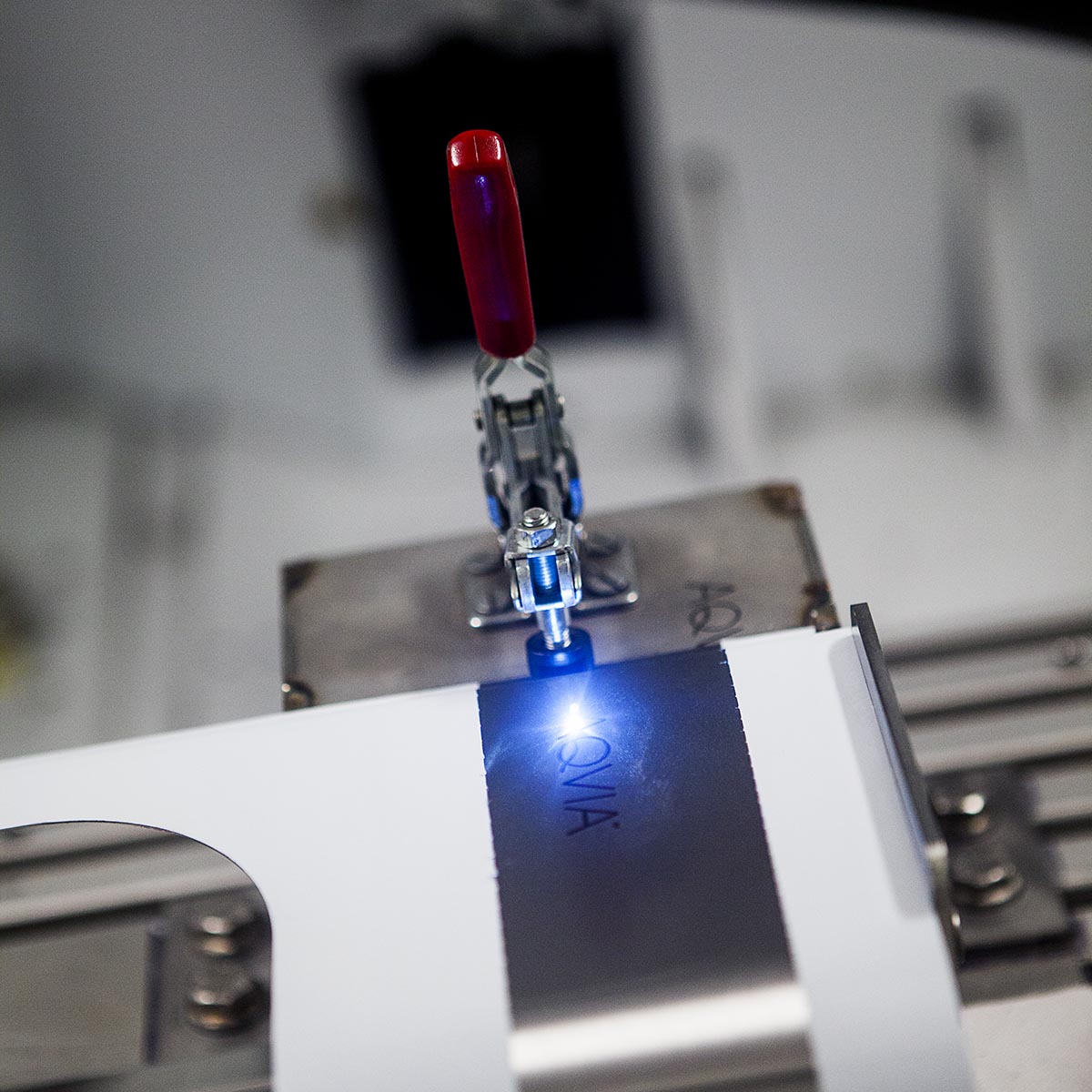 Laser marking
As the requirements for traceability and individual marking within the manufacturing industry have become more stringent, laser marking has emerged as a clear favorite. Laser marking marks and identifies sheet metal products precisely and permanently by burning a coloring into the surface. Laser marking gives your sheet metal part a premium look and increases consumers' confidence in the product. The marking created with the laser is extremely durable and withstands stresses such as vibration, friction, and exposure to various weather conditions. This guarantees the product information remains legible during the entire service life of the product.
Laser marking is quick and efficient compared to traditional marking methods. The digital control makes it possible to quickly change markings, including serial numbers, dates, or custom logos, without having to replace any components. Rotage's laser marking machine guarantees consistent and precise high quality marking of both small and large series.
Maximum dimensions of product to be marked:
Length: 680 mm
Width: 500 mm
Mark surface: 120 x 120 mm


We produce a turnkey solution based on your requirements!
Need help optimizing your manufacturing?
Don't hesitate to get in touch to discuss your questions and requirements. Our production engineers will gladly share their knowledge and experience to find a turnkey solution that will streamline and improve your production.