Edge pressing
Edge pressing is a bending process that we can do either manually or in any of our bending robots. Manual bending is normally used when fabricating in lower quantities, or when producing larger items that cannot be made using a robot, e.g. due to their weight. No matter which method is used, we always begin from a flat material that has first been laser cut or punched. When they are then to be shaped into a specific part, they need to be bent or bowed at different angles. This is done through edge pressing or as we call it: manual bending or robotic bending.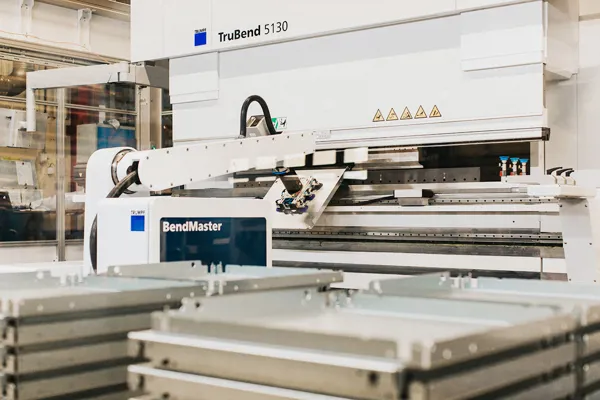 Two complete production facilities guarantee your delivery
Kvänum-based Rotage AB and Plåtmodul i Mjölby AB are two full-scale sheet metal machining facilities that share management and sales teams. This serves to expand our offering, guarantee our expertise, and double our machining resources. Our turnkey offering far exceeds that offered by most other companies. By choosing us, you can rest assured that your order will arrive exactly how you want it on the date promised.