Welding
A sheet metal structure consisting of different parts that need to be joined can usually be welded together in a strong way, instead of being screwed. However, welding requires expertise, proven experience, and qualified equipment to meet your quality requirements. If you want to be guaranteed a clean and even welding result with high breaking strength without cracks, you should engage the services of a qualified welder such as Rotage. We can offer the highest quality of manual welding as well as robotic welding or a combination of the two. The choice to go for either robotic welding or manual sheet metal welding depends on several factors, including your specific needs and requirements. We're happy to answer all your questions about welding and which welding method is best for the production of your sheet metal part.
Contact us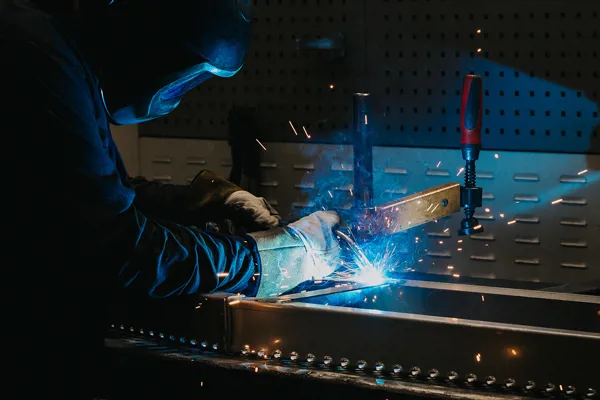 Two complete production facilities guarantee your delivery
Kvänum-based Rotage AB and Plåtmodul i Mjölby AB are two full-scale sheet metal machining facilities that share management and sales teams. This serves to expand our offering, guarantee our expertise, and double our machining resources. Our turnkey offering far exceeds that offered by most other companies. By choosing us, you can rest assured that your order will arrive exactly how you want it on the date promised.