We know sheet metal machining
At Rotage in Kvänum, you will find a complete partner for qualified contract machining of sheet metal parts and steel components. We usually work with carbon steel, stainless steel, and aluminum. Our high level of automation, combined with our highly skilled staff, means that we can use our machines and robots in the most optimal way - ensuring absolute delivery reliability, minimal wastage, and the greatest possible level of environmental consideration.
Do you need components with precise tolerances or complex parts that you need help assembling? We can deliver them direct to your production line in the most cost efficient way possible.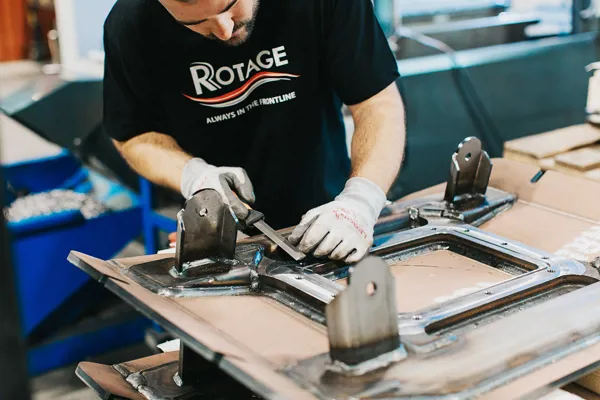 Two complete production facilities guarantee your delivery
Kvänum-based Rotage AB and Plåtmodul i Mjölby AB are two full-scale sheet metal machining facilities that share management and sales teams. This serves to expand our offering, guarantee our expertise, and double our machining resources. Our turnkey offering far exceeds that offered by most other companies. By choosing us, you can rest assured that your order will arrive exactly how you want it on the date promised.